Steel Drum Band Fort Lauderdale FL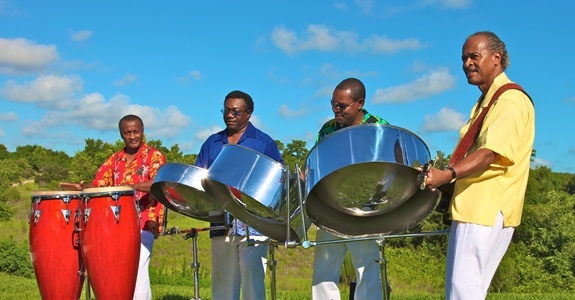 Are you looking for the ultimate in beach wedding music for your special day in Fort Lauderdale? How about fantastic steel drum music for your corporate event? No matter what event, party, gathering or reception you need music for, RythmTrail steel drum band has got you covered. RythmTrail can play your favorite reggae, calypso, soca and steel drum music for any event, party or gathering. They're just a click or phone call away from giving you a quote! With over 20 years of experience hosting events around the world, you can be sure you're going to get the best steel drum band for your party.
RythmTrail plays beach weddings, private parties and corporate events in Ft. Lauderdale, as well as all over the state of Florida, nationwide and internationally, so you can be sure you'll get the sweet sounds of the Caribbean Islands wherever your event is located. Let RythmTrail play your own song playlist with one, two or more steel drum players or let them create their own combination of romantic, upbeat or dramatic music that suits all ages and audiences. So what are you waiting for? Call RythmTrail today at 866-495-4522 or get a quote online and make your next event a fantastic tropical experience that you and your guests will never forget!
Steel Drum Band reviews

Just wanted to say thank you for playing at my party Sat nite – Your music was so perfect, the singing was great, and I couldn't have picked a better Calypso band! Everyone thought you were fabulous! Next time, I will have to rent a dance floor too!
Thanks again
Wendy Cole
Steel Drum Music at birthday party, Plantation FL, Feb 23 2013
Steel Drum Bands Fort Lauderdale – Steel Drum Players Fort Lauderdale – Steel Drum Wedding Bands Fort Lauderdale